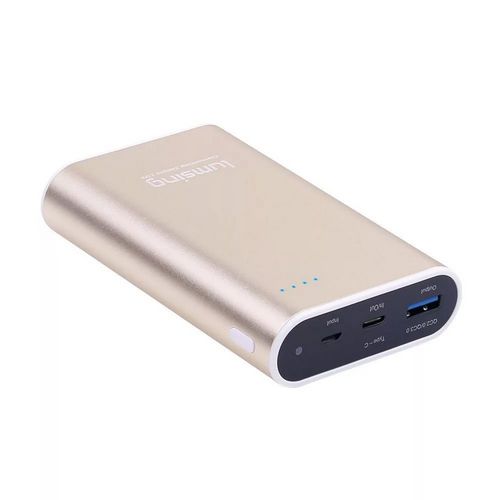 Launch of several applications at once, active Wi-Fi and Bluetooth network, every minute conversations, chats — with such a rich use of a mobile device, it certainly will not survive until the end of the day. You can't do without an external battery, especially on the nose is the holiday and travel season. Lumsing power bank –  An excellent option at an affordable price for those who have more than one device in use, but several at once.
Portable charging Lumsing Power Bank (LUM 008-01) pleases with a good price tag, a fairly powerful battery and at the same time a relatively small mass. The nominal capacity of Lumsing Power Bank is 10,400 mAh, the weight of the accessory — about 240 grams.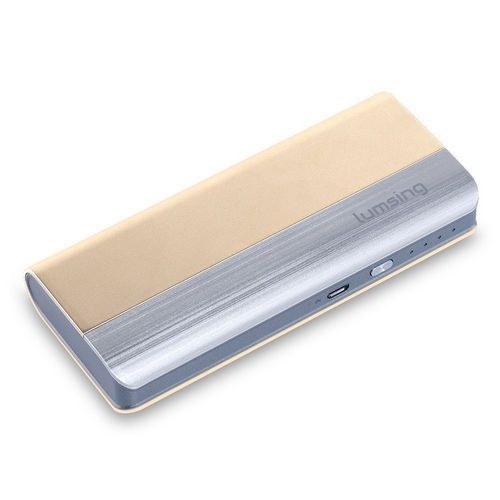 Lumsing Power Bank: Features
Lumsing Power Bank has two USB ports: you can simultaneously connect iPhone and iPad. The USB 5V micro-port is used to supply power to the accessory itself. Four LED indicators show battery level — 25%, 50%, 75% and 100%. Using the universal charging Lumsing Power Bank, you can charge the iPhone up to 4-5 times, energize the Galaxy S3 three times, and iPad / iPad 2 twice. This is an example.
Lumsing Power Bank has a rather ergonomic design and stylish appearance. The accessory is ideal for use during flights, road trips and more. Lumsing Power Bank will help you out, wherever you are. Just put the charge in your hand luggage and forget about the problem of quickly depleting the battery. Inexpensive, reliable and attractive!