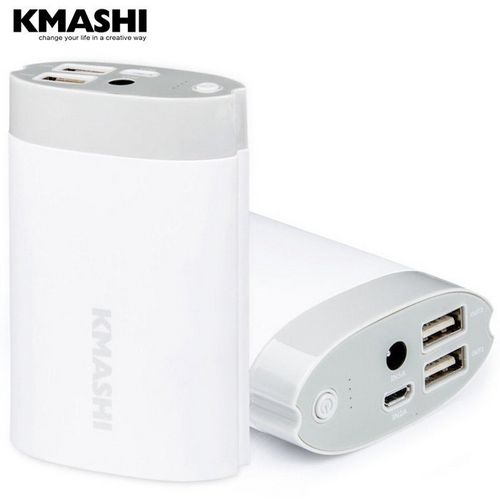 Kmashi Powerbank with the function of starting the car. It works in all modes. The claimed parameters are fulfilled. A kit with crocodiles for charging a car, a USB cord and instructions are included with the power bank. The device itself looks very nice and well made. Pretty weighty. Powerbank can charge usb gadgets with a current of up to 2 amperes. He fulfills this function flawlessly. The voltage draws a little, but not critical. At a light load, the voltage sags less. There is protection against overload. When I added a telephone to the load resistor, the device turned off.
Flashlight present: The brightness is sufficient to connect the charging to the car in the middle of the night in the forest.
The voltage at the terminals to start the car is almost 14.9 in. So inside 4 (and not three as in some others) battery.
The car starts with a power bank instead of a battery. Photos and videos of the process will not be, the assistant did not come, but it was not convenient for himself.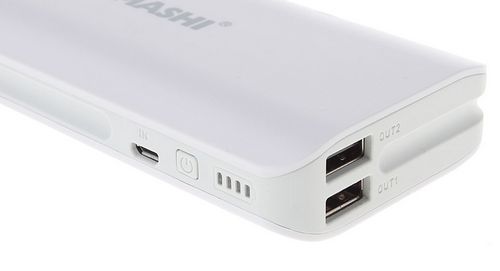 But the modern passenger car at a temperature of -1, the bank starts confidently. At the same time, the included headlights and other bulbs do not care for him.
The remaining charge is indicated by small LEDs on top: When charging from USB, the device consumes 1.9 A.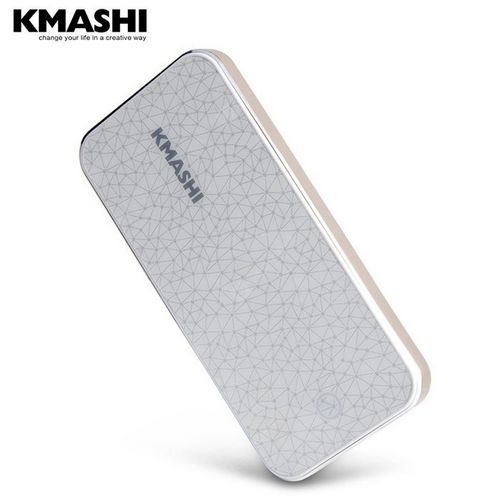 In summary, about KMASHI:
All declared properties work normally. No complaints.
Charging time: About 4 — 5 hours
Input: 5V 1.85A
Output: 5V 2A (max)
Product weight: 0.436 kg
Product size (L x W x H): 14.5 x 8 x 2 cm / 5.70 x 3.14 x 0.79 inches