What unites all the tablets and smartphones, no matter how advanced and modern they are? This is the weakest point – constantly insufficient battery life and battery discharge at the most inopportune moment.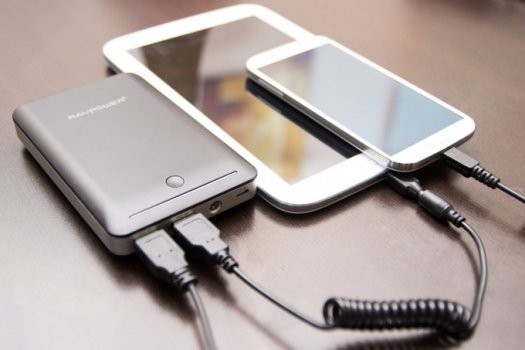 Even prudent users who come from home only with a 100-percent charge of the battery will not be able to cope with this "Achilles' heel". There may be an unforeseen situation, a delay in the way or at work, after which you will be cut off from the world. A portable power bank can save the situation.
In the modern market, there are thousands of them: starting with frank junk and ending with very reliable and serious devices. Let's figure out how to choose a power bank that will fully meet your needs and the stated performance.
What Is Power Bank?
First, let's define what is a power bank and what are its advantages. An external battery or Power Bank is a portable battery with a large capacity, with the help of which you can charge a variety of gadgets: smartphones, laptops, tablets or e-books. This battery is able to store energy inside itself for a long time. You can take it with you to work, to study, on a business trip or while traveling.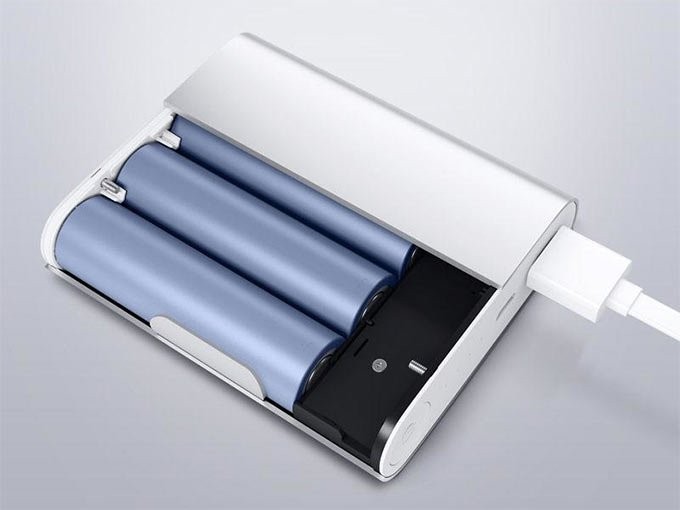 The portable charger can be made in various forms with a case made of plastic, polycarbonate or metal. On sale, you can find models in the form of boxes, bars, discs, cones and tubes of various colors.
Power bank is charged from the mains or from any device with a USB output (for example, a computer or laptop).
All external batteries are equipped with one or more USB ports. Modern phones, smartphones or tablets can be charged via a USB cable, which in most cases is in the box.
Power Bank Types
Compact portable power banks allowing you to recharge the gadget in a bag or pocket are used to recharge mobile devices that do not require a powerful power source. Such devices are small in size and weight.
Laptops consume more energy, so they are recharged using other types of power banks – with increased capacity and special jacks.
There are also portable batteries, which have a very high capacity and can replace a small generator. Such devices are good to take with you when you need to charge not only a smartphone or a laptop, but also various devices that require electric power.
So, let's consider in more detail the criteria when choosing a power bank:
1. Capacity
Everyone who is going to buy power bank, first of all should look at its capacity indicator. This characteristic of the battery is the most important. It shows what technique you can charge with it and how many times it can be recharged.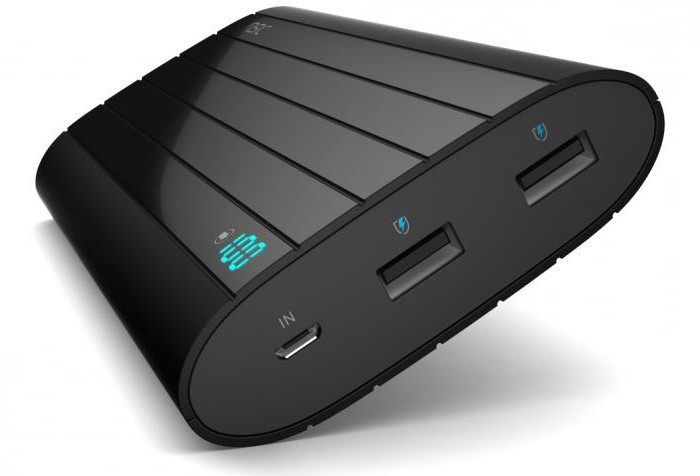 It is not worth chasing the record high performance – at first it is necessary to determine the usage scenario:
If you need an external battery to charge your smartphone, but you rarely visit long trips and business trips, you can safely take a "bank" that does not have a very high capacity. Thanks to this, gadget will be light and compact. A universal formula is used to calculate the required battery capacity: the battery capacity is multiplied by 2 – 2.5, so you can charge the device a couple of times. For a smartphone with a 3000 mAh battery, an external battery of 6,000 – 8,000 mAh will be suitable.
To charge the tablet, you need to choose batteries of 10 – 20 thousand mAh. This device will weigh about 350 – 400 g, so you need to be prepared for the presence of extra weight in the bag.
The biggest power bank is required to charge different equipment or in cases where you are long without access to the outlet. In this case, it is better to choose a more powerful external battery, from 10 thousand mAh. There are even miracle-batteries with a capacity indicator of more than 20 thousand mAh, but these products are for tourists who are long time away from civilization. These devices are equipped with adapters for charging the laptop.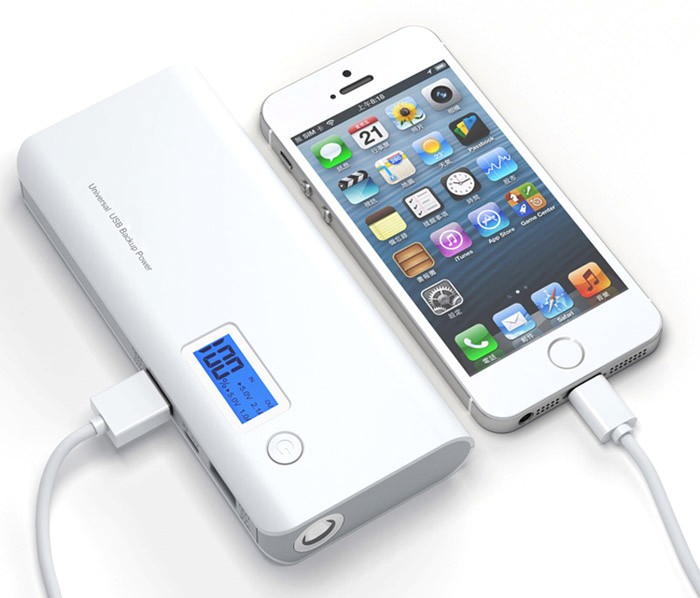 There is no point in taking a power bank with a capacity indicator of less than 4,000-5,000 mAh, and in terms of cost, you won't make any savings.
Manufacturers can somewhat exaggerate the actual value of the battery capacity. Often, Chinese little-known companies sin it. There are cases when a lightweight case claims capacity of 58 thousand mAh. If you purchase an external battery in the store, you can use a special USB-battery capacity tester to check the indicated figures. This tester is sold for 2 – 3 dollars in Chinese online stores.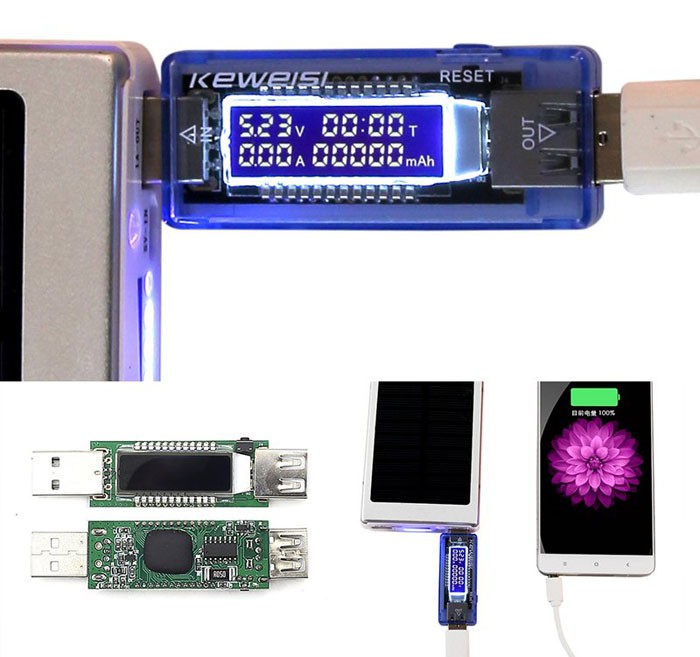 You should remember that the manufacturer informs the value of the battery capacity taking into account the voltage of the built-in batteries of 3.7 V. When the gadget is connected, the energy is transferred at a voltage of 5 V, and then again converted for filing to the phone with the indicator 3.7 – 4.2 V. Due to the double conversion, part of the energy is lost, and in some cases, losses can be 20 – 30%.
Do not be upset if an external 10,000-mAh battery will charge a tablet with an identical capacity for only 70 – 80%. At the moment, this is the cost of technology and quite normal value.
2. Power Bank Battery Type: Li-pol and Li-ion
Often, users who are wondering which power bank is better, ignore the type of battery used and are only distracted by other indicators. The parameters of the batteries used will depend on the functionality and durability of the device.
Modern power banks have one of two fundamentally different types of batteries:
Lithium Polymer (Li-pol). The category of plastic batteries that receive any shape when manufactured. They win at Li-ion for almost all indicators: less self-discharge, lower losses, from 1000 to 5000 discharge / charge cycles. All this affects its cost.
Lithium-ion (Li-ion). They differ in the form of finger batteries. With identical sizes comparing to Li-pol, they are more compact. This is not particularly durable and cheap option, which is enough for approximately 1000 charge / discharge cycles. These batteries have higher energy loss and self-discharge, and their heating is more.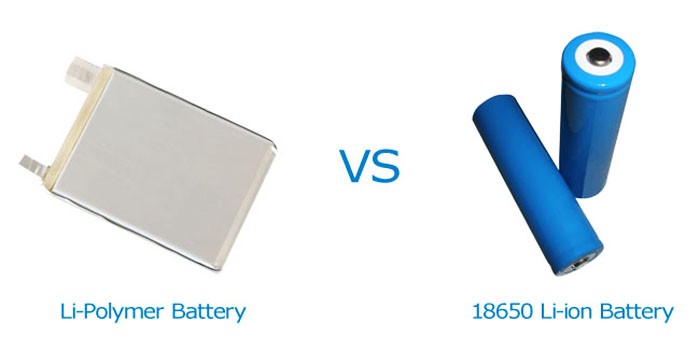 3. Current strength
If not to go into technical details, the higher the current value, the faster the charging of the gadget will be from the external battery. While choosing a power bank, it is necessary to clarify with what current value you can charge the tablet or smartphone so as not to damage the device. This information should be present on the charger package.
There are some recommendations regarding the value of the output current:
You shouldn't buy the power bank with current up to 1 A, but you still need to try to find such a battery. Such batteries are suitable for charging simple phones.
1 – 1.5 A – this is an ideal option for charging most modern smartphones. If the current value is less, the charging process will be annoyingly slow. If you charge a smartphone with a battery with sufficient capacity, and simultaneously use it, then the growth of charging percentage can not be seen at all. Everything has a limit: it is better not to connect the smartphone to a port with a current strength of 2 A, if you are not sure that this will not damage the device.
2 – 4 A – option for tablets. If you need to charge the tablet from the power bank more or less quickly, you can safely take a portable battery of at least 2 A.

There are models of smartphones that have a charge controller that limits the current. For example, Sony Xperia Z3 has a limitation of 1.5 A, and if you connect it to a battery of 3 A, the current will be limited and the smartphone will still receive only 1.5 A. These security measures are provided by the manufacturer.
On sale, there are external batteries that support the fast charging function. If it is used, the voltage rises and the current decreases. This provides charging the smartphone for 50 – 60% for 30 – 40 minutes. The exact data depends on which kind of power bank for the phone is used in a particular case.
Due to improper storage and transportation conditions, the battery capacity may be reduced.
4. Number of Ports
Often a power bank has one USB port, sometimes there are two, and models with three or more ports are a rarity. Many users consider several ports as a necessary thing.
Choosing a portable battery with multiple USB ports is necessary in case when there are many gadgets to charge and you are sure that there will often be situations when they have to be charged at the same time.
Another additional plus of similar models – there is an opportunity to share energy with your friends, that is, charge their gadgets if necessary.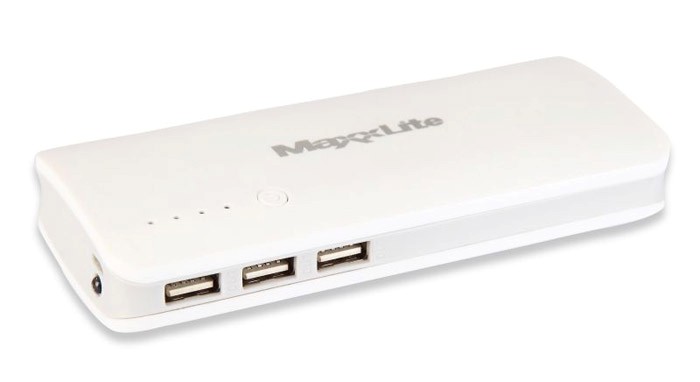 There will be no sense at all from the power bank with several ports and a small capacity indicator. There is no point in paying attention to such models. If the external battery has several ports, then they can be used normally with a capacity of at least 10,000 mAh.
There is one more nuance. In theory, different ports are designed to simultaneously charge the tablet and smartphone, so often the manufacturer provides them with different amperage (1 A and 2 A).
A 2 A value is achieved when only one device is charged. Therefore, if you connect two gadgets at the same time, most likely, two ports will only give 1 A.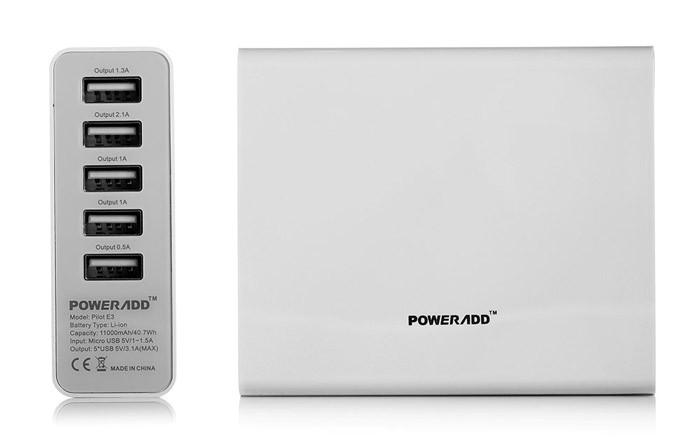 5. Charging method
A portable battery loses energy when charging your gadgets. It is also subject to the process of self-discharge. If you do not use the battery, then within two weeks it loses about 5% of the charge. Over time, the battery capacity decreases, especially if the gadget is actively used: for 1 year, a quality product loses about 15% of capacity, and cheap models even 35%.
To monitor the level of charge, these batteries are supplied with special LED indicators consisting of 3 to 4 light bulbs. The most advanced option is the use of a small display, in which the exact state of the battery charge will be displayed in percent.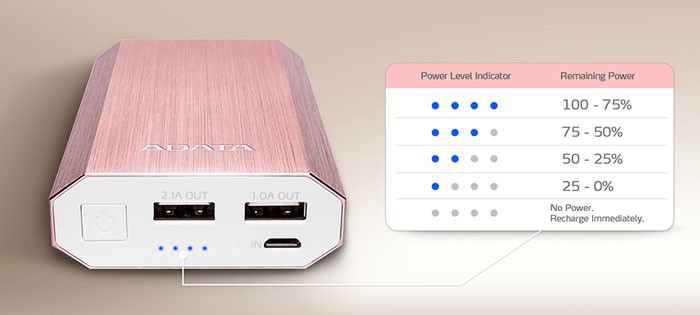 According to the charging method, portable batteries are divided into the following groups:
Powered only from the USB port of the computer.
Powered from both the computer and the mains, by connecting to an ordinary outlet.
Indeed, the second option is most convenient. That is why the first type of batteries has already almost completely disappeared from the implementation. Remember that it takes a lot longer to charge the product from the computer, and using the USB Type-C interface can speed up the process. In some portable batteries, charging takes place at a record fast time because of the special quick charge function.
An interesting option would be charging using solar cells. It's too early to say that solar energy will become a full-fledged source for powering the battery of a power bank. Now solar panels are installed on the end of the device to compensate for self-discharge.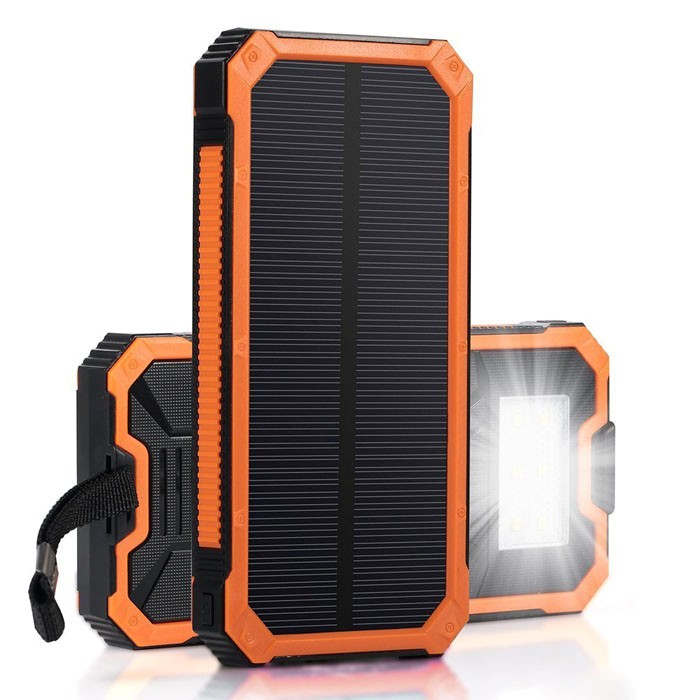 You can pay attention to the power bank with a built-in flashlight. It will be useful when hiking or switched-off electricity.
Most portable gadgets have a micro-USB interface, and manufacturers often make products with a universal cable. For owners of Apple gadgets and out-of-date technology, there are power banks with the universal adapters included. Most users should not worry. They will be able to use the cable for charging included.
6. Manufacturers and prices
The importance of the quality of the charger has been repeatedly noted. In many respects, the manufacturer determines reliability, durability and operational properties of external power supplies. As experts say, the greatest confidence is caused by Korean models from LG and Samsung. Usually the sellers themselves do not hide the belonging of batteries to these brands.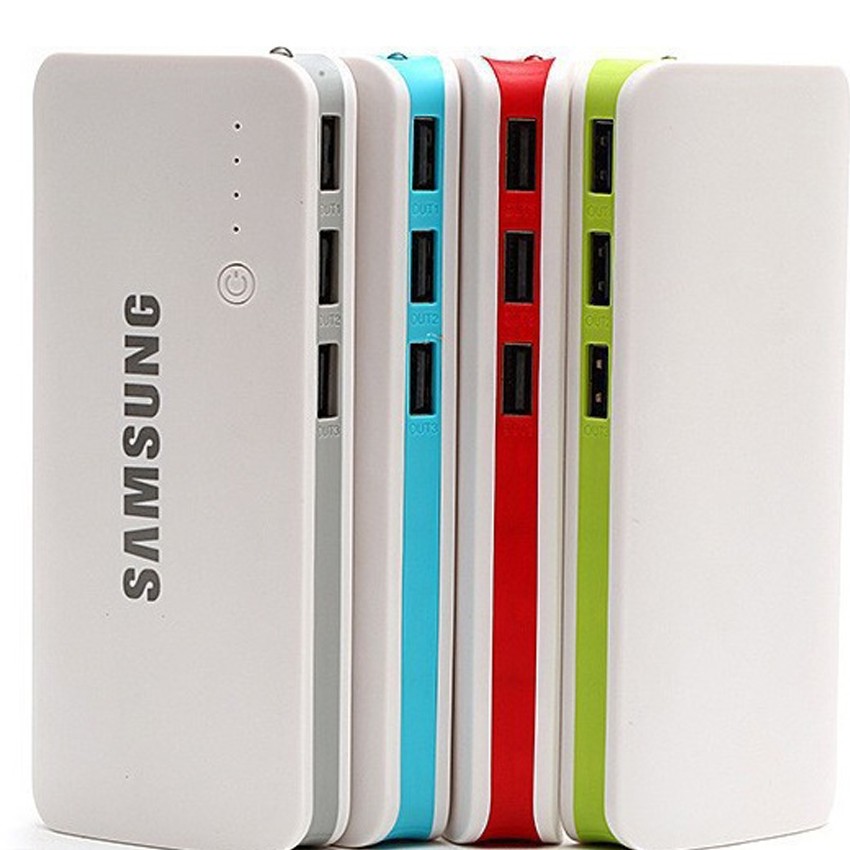 If the manufacturer is not specified in the marking or a little-known company appears in it, then it is better to refuse the purchase. Also worth mentioning manufacturers who specialize in developing such devices. You can safely choose a portable external battery from the line-up of Melkco, YooBao or Momax. As for prices, they are quite accessible to the average user of a modern phone. Models with a capacity of 10,000 mAh usually cost $ 20-30. By buying an option of 5,000 mAh, you can even meet $ 15. And these prices, by the way, refer to models of firm origin.
7. Customer Reviews
Despite the fact that the user of a modern mobile device already has to use 2-3 additional accessories, there are not so many complaints about ergonomics in handling external chargers. Here it is necessary to note the merits of the manufacturers themselves, which give devices a stylish design and user-friendly interfaces. But there is a criticism of the amount of energy that a portable battery provides. Reviews often point out the discrepancy between the actual and claimed figures. However, as already noted, you should rely on the official data only with an adjustment due to the difference in voltage.
Conclusion
Finally, it's worth noting that in order to increase the operating time of your portable battery, you should not allow its full discharge. It is necessary to charge it only with the current that is given in the characteristics. If there is no vital need, do not use the device and do not charge it at critically low and high temperatures.
If you have several mobile devices (smartphone, tablet, laptop and so on), it is better to choose a universal model – by the way, there are many of such power banks on sale. The greater the capacity of the charger – the more gadgets it can bring back to life. However, if your laptop has stood comfortably on the table in the room for all its usage, and you do not plan to take it out to the field, then the capacity above 10,000 mAh will be superfluous (btw, a powerful external battery will be charging much longer too). And models with recharging from solar panels will allow to save on electricity.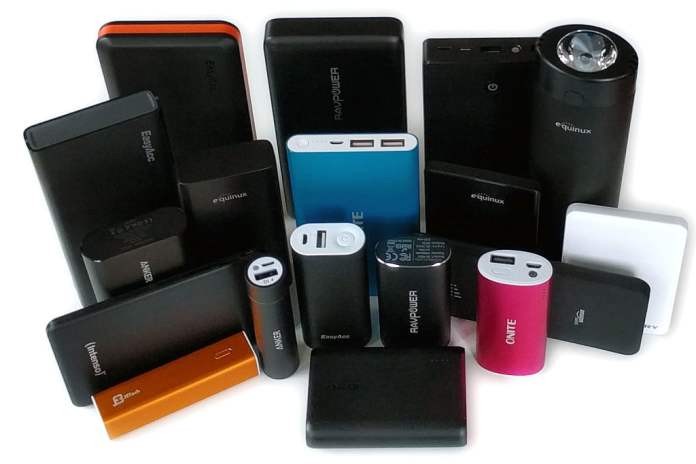 We hope that this article will help you in choosing a quality and suitable power bank. We also collected for you the top best power banks in order that you determine your choice. The rating lists various categories of external batteries for different types of gadgets. In short, it is spoiled for choice. Read, buy, use!