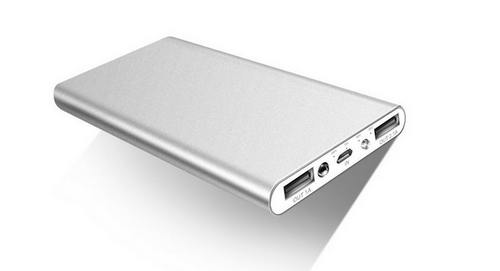 Powerful portable battery from Polanfo M50000 with a capacity of 12,000 mA·h, two USB ports and support for standard accelerated charging Quick Charge 3.0. By double-clicking a button on the powerbank case, you can switch to the low-current charging mode for fitness bracelets and headsets.
Polanfo M50000: Key Features
The case of the accessory is made of polycarbonate and textured plastic, resistant to scratches and fading. Traditionally, protection against overheating, short circuit and power surges is provided. The Polanfo M50000 has a smart charging function, which automatically selects the required amperage for the fastest replenishment of the energy of a particular device.
MicroUSB and USB-C inputs support QC 3.0 input, which means that this model with a compatible adapter will charge faster than the Rock version. USB-C Power Output — 18 watts, so fast charging of the iPhone, iPad and Google Pixel and slow charging of the MacBook and other laptops with Power Delivery support will also be available here.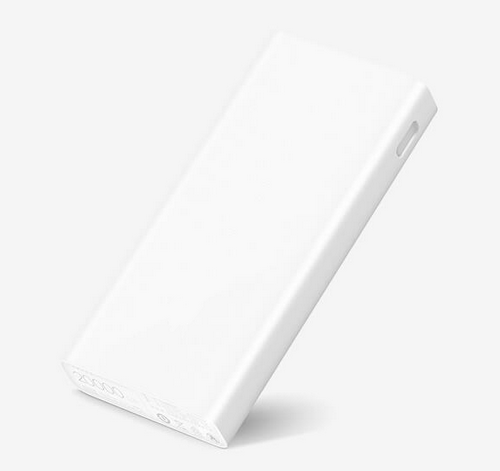 List of charging profiles for USB-C: 5V / 3A, 9V / 3A, 12V / 3A, 15V / 3A, 20V / 2A per input and 6V / 3A, 9V / 3A, 12V / 3A, 15V / 3A, 20V / 2A on way out. By the way, the Polanfo assortment has exactly the same portable batteries for 12,000 and 20,000 mAh, they differ only in size.
Conclusion
Every day more and more portable batteries with support for advanced technologies appear on sale, the power of their connectors is gradually growing, and prices drop to quite reasonable. However, you could notice this on the example of the listed accessories.